Anatol Vector Automatic Press
Anatol's Vector SSE design gives you the benefits of electric screen printing
combined with pneumatic-hybrid squeegee/flood bar adjustment.
Standard features include servo lift, servo indexing and AC electric print heads.
Air consumption rates are reduced to the lowest in the industry.
90% fewer pneumatic components than others in its class.
This means it uses less air; needs less maintenance with less downtime.
The Vector is Anatol's most versatile automatic machine design.
Available in image areas up to 20″ x 28″ and in models from 2 to 18 colors.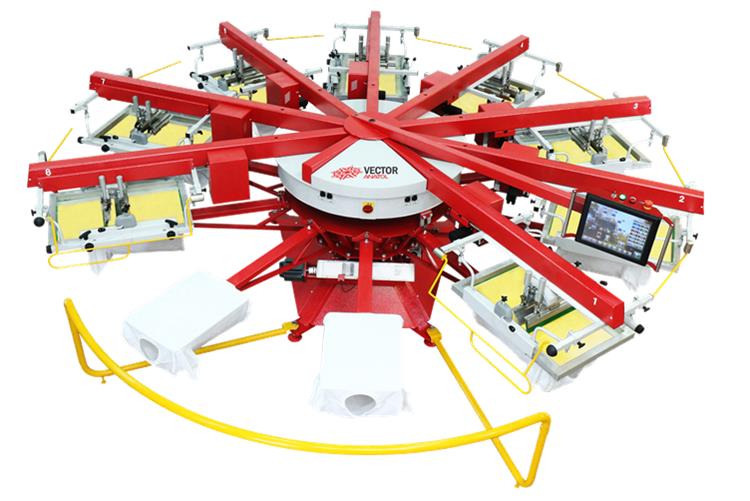 Anatol Vector Detail and Specifications

Feel free to contact us for press features, specifications, and quotation.
sales@advancedscreen.com 480-858-9804 877-509-7600
or follow this link: Anatol Equipment Manufacturing