Anatol Volt Automatic Press
The VOLT design gives you speed, power and press reliability without the issues of a compressor or chiller.
It uses reliable servo-driven indexers and servo lift to provide years of service
without the downtime caused by leaks in tubing and the build-up of dirt and moisture.

The VOLT uses a 15" touchscreen interface, one touch digital off-contact controls, tool-less stroke and micro registration adjustments, and Speed Clamps screen locks.
Anatol offers VOLTs to benefit shops of all sizes, with four models:
VOLT S, VOLT M, VOLT L and VOLT XL
in possible configurations of 6 stations/2 colors to 20 stations/18 colors.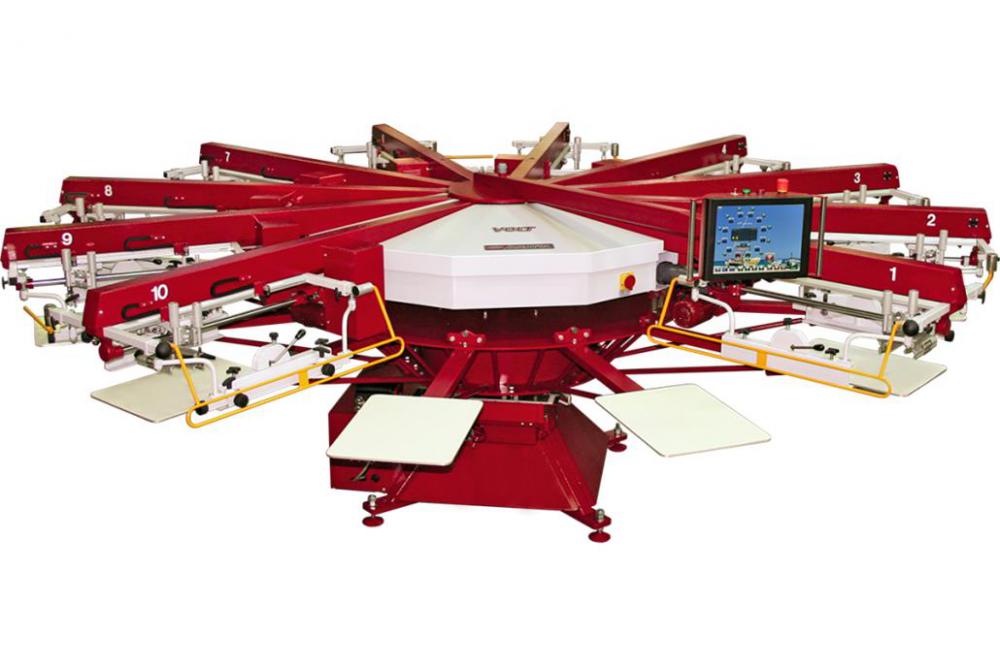 Anatol VOLT Detail and Specifications
Feel free to contact us for press features, specifications, and quotation.
sales@advancedscreen.com 480-858-9804 877-509-7600
or follow this link: Anatol Equipment Manufacturing