Workhorse FlashBack
SKU: WH-FLASHBACK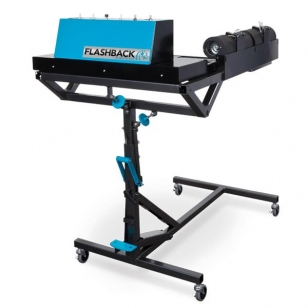 Automatic Press In-Head Flash Cure Unit
When added to the Sabre, Freedom Express, or Javelin our patented Flashback creates the most usable system in the industry. Print, flash and cool at any or all stations without losing a color.
Adjustable shuttle-in/shuttle-out speeds

Quick flashing quartz elements

Heat reflector

Adjustable height

Easy to move from head to head

220V, 4400Watts, 20A
Contact us for current promotions or add-ons
When purchasing equipment with Visa, Mastercard, or American Express, your card will not be charged until you are contacted by our sales office with any shipping/crating charges, due to the size and weight of these items. PayPal purchasers will be contacted and charged separately off-line for shipping/crating charges, when applicable. You can obtain a freight quote prior to purchase by contacting customer service at 877-509-7600 or 480-858-9804.

If you would like to investigate leasing options, click here.