Workhorse Plug-N-Go Flashcure Unit
SKU: WH-PLUGNGO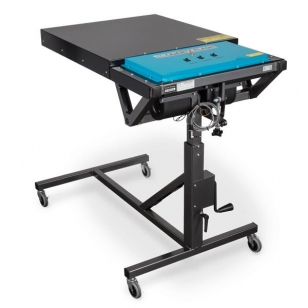 Automatic Press Flash Cure Unit
Plug N Go flash cure unit is specifically designed to work with our Freedom Express and Sabre lines of presses. The Sabre print arms are pre-wired to accept these flash units. The press will self-detect the flashes location.
Quick flashing quartz elements

Adjustable height

Easily move from head to head

Universal option, which allows the Plug N Go to work with any machine in the industry
Contact us for current promotions or add-ons
When purchasing equipment with Visa, Mastercard, or American Express, your card will not be charged until you are contacted by our sales office with any shipping/crating charges, due to the size and weight of these items. PayPal purchasers will be contacted and charged separately off-line for shipping/crating charges, when applicable. You can obtain a freight quote prior to purchase by contacting customer service at 877-509-7600 or 480-858-9804.

If you would like to investigate leasing options, click here.