Garment Printing Presses,
Dryers, and much more.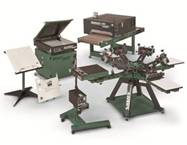 Presses
Dryers
Flashes
Screen Making Equipment
Accessories
Shop Packages
New Compact Dryer
from Vastex International
D-1000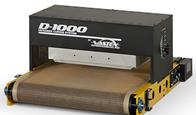 Dense coil pattern with heater shields.
6.35 watt per sq in infrared panel
eliminates hot and cold spots
and provides the power you need
to get the job done.
Revolutionary Design
from Vastex International
LED Exposure Unit

Ultra-fast exposure times.
Uniform lighting intensity.
25K to 50K hour bulb life.
Lowered electical usage.
Very low heat emission.

Click Here for more info
New and easy to use
self-stretching

EcoFrame

Lock mesh panels in bars.
Snap bars into frame channels.
Sturdy, reuseable, low-cost!